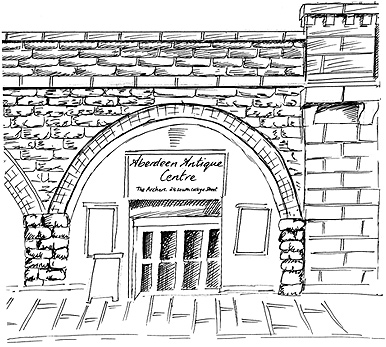 Aberdeen Antique Centre
The Arches, 24 South College Street
Aberdeen, AB11 6JX, Scotland
Telephone : 07801 441834
Web : www.AberdeenAntiqueCentre.com
Email : sales@AberdeenAntiqueCentre.com
The centre is currently operating ONLINE only. Please make all enquiries via phone or email.


View All
Sold Items,
Page : Previous8910111213141516171819202122Next
Total : 736
Ecrol shabby chic 1960 painted table & chairs,other matching pieces available.
ID Code ac029a966
Price £750 €855.38 $955.05
Black slate mantel clock with malachite detail.
ID Code ac029a963
Price £450 €513.23 $573.03
POA
Superb Corner Wall Cabinet
ID Code ac029a962
POA
Twin pedestal desk
ID Code ac029a960
POA
Large Oak Chair,matching console table also listed.
ID Code ac029a959
Price £350 €399.18 $445.69
Long Oak Console Table,matching chair listed separate.
ID Code ac029a958
Price £495 €564.55 $630.33
Victorian Mahogany Wardrobe,large drawer to the base,set of 4 drawers and a shelf to the inside left and large centre mirror.
ID Code ac029a957
Price £850 €969.43 $1082.39
A Superb Walnut Wardrobe with fitted interior including drawers.
ID Code ac029a956
POA
Walnut 2 over 2 chest of drawers
ID Code ac029a954
POA
Large Carved Oak Fire Surround
ID Code ac029a953
Price £650 €741.33 $827.71
Mahogany Leather Top Desk/Dressing Table
ID Code ac029a952
Price £595 €678.60 $757.67
Victorian Twin Pedestal Desk
ID Code ac029a951
Price £750 €855.38 $955.05
Page :
Previous
8
9
10
11
12
13
14
15
16
17
18
19
20
21
22
Next
© Aberdeen Antique Centre, 2019