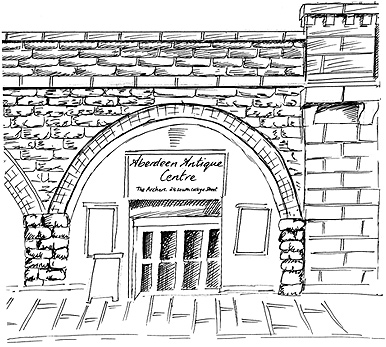 Aberdeen Antique Centre
The Arches, 24 South College Street
Aberdeen, AB11 6JX, Scotland
Telephone : 07801 441834
Web : www.AberdeenAntiqueCentre.com
Email : sales@AberdeenAntiqueCentre.com
The centre is currently operating ONLINE only. Please make all enquiries via phone or email.


Furniture, Chairs
Sold Items,
Page : Previous123456789101112131415Next
Total : 329
Ercol shabby chic coffee table
ID Code ac029a967
Price £260 €292.47 $341.93
Ecrol shabby chic 1960 painted table & chairs,other matching pieces available.
ID Code ac029a966
Price £750 €843.68 $986.33
Superb Corner Wall Cabinet
ID Code ac029a962
POA
Twin pedestal desk
ID Code ac029a960
POA
Large Oak Chair,matching console table also listed.
ID Code ac029a959
Price £350 €393.72 $460.29
Long Oak Console Table,matching chair listed separate.
ID Code ac029a958
Price £495 €556.83 $650.97
Victorian Mahogany Wardrobe,large drawer to the base,set of 4 drawers and a shelf to the inside left and large centre mirror.
ID Code ac029a957
Price £850 €956.17 $1117.84
A Superb Walnut Wardrobe with fitted interior including drawers.
ID Code ac029a956
POA
Walnut 2 over 2 chest of drawers
ID Code ac029a954
POA
Large Carved Oak Fire Surround
ID Code ac029a953
Price £650 €731.19 $854.82
Mahogany Leather Top Desk/Dressing Table
ID Code ac029a952
Price £595 €669.32 $782.48
Victorian Twin Pedestal Desk
ID Code ac029a951
Price £750 €843.68 $986.33
Page :
Previous
1
2
3
4
5
6
7
8
9
10
11
12
13
14
15
Next
© Aberdeen Antique Centre, 2018