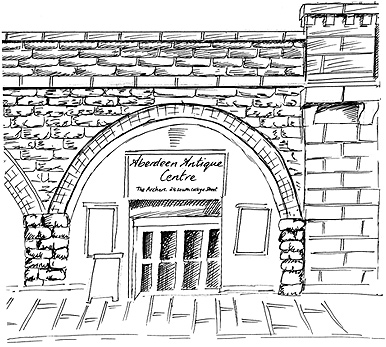 Aberdeen Antique Centre
The Arches, 24 South College Street
Aberdeen, AB11 6JX, Scotland
Telephone : 07801 441834
Web : www.AberdeenAntiqueCentre.com
Email : sales@AberdeenAntiqueCentre.com
The centre is currently operating ONLINE only. Please make all enquiries via phone or email.


Welcome to Aberdeen Antique Centre
The centre is currently closed due to refurbhsiment so please do not visit the premises. We are still operating ONLINE so please ring or email with any enquiries on any stock you see in our catalogue. We look forward to hearing from you.

We sell a wide selection of Quality Furniture, Porcelain, Clocks, Silver, Jewellery, China, Art and Sporting Memorabilia. Cabinets and booths are also available to rent at the centre, please get in touch for details.
Recently Added Items
© Aberdeen Antique Centre, 2020