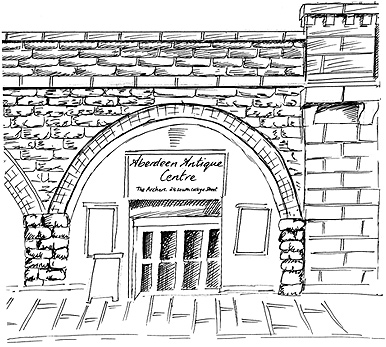 Aberdeen Antique Centre
The Arches, 24 South College Street
Aberdeen, AB11 6JX, Scotland
Telephone : 07801 441834
Web : www.AberdeenAntiqueCentre.com
Email : sales@AberdeenAntiqueCentre.com
The centre is currently operating ONLINE only. Please make all enquiries via phone or email.


Furniture, Cabinets
For Sale Items,
Total : 4
Victorian Bamboo and laquer Magazine Newspaper Rack
ID Code ac029a1064
Price £210 €235.35 $262.10
Medium size pine gun cabinet.
ID Code ac029a937
Price £300 €336.21 $374.43
POA
Large pine gun cabinet.
ID Code ac029a936
Price £350 €392.25 $436.84
victorian style display cabinet(repro) ideal as showcase and fully wired with spotlights.Original legs and castors.
ID Code ac029a836
Price £500 €560.35 $624.05
© Aberdeen Antique Centre, 2020