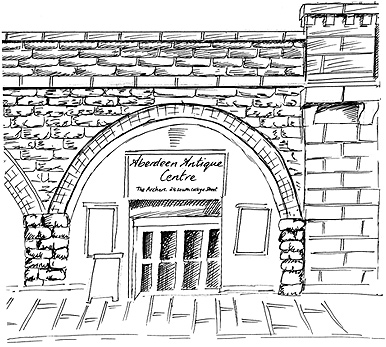 Aberdeen Antique Centre
The Arches, 24 South College Street
Aberdeen, AB11 6JX, Scotland
Telephone : 07801 441834
Web : www.AberdeenAntiqueCentre.com
Email : sales@AberdeenAntiqueCentre.com
The centre is currently operating ONLINE only. Please make all enquiries via phone or email.


Furniture, Tables
For Sale Items,
Total : 2
Victorian Oak Dressing Table/Wash Stand. Made at Balmoral Estate for Queen Victoria's Osborne Palace on the Isle of Wight, however the table was gifted to a favourite lady in waiting on the occasion of her marriage to gardner who also work on the estate. This table featured on BBC Antiques Roadshow series from Balmoral on the 13th Jan 2016
ID Code ac029a1234
POA
Nice Clean Barley Twist legs wash stand, this would look equally good in a kitchen or conservatory.
ID Code ac029a932
POA
© Aberdeen Antique Centre, 2019