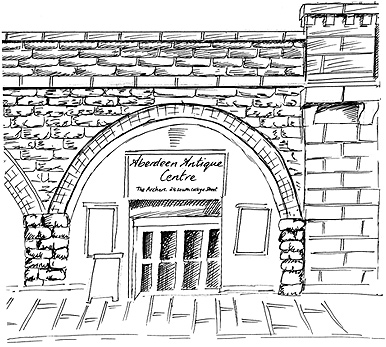 Aberdeen Antique Centre
The Arches, 24 South College Street
Aberdeen, AB11 6JX, Scotland
Telephone : 07801 441834
Web : www.AberdeenAntiqueCentre.com
Email : sales@AberdeenAntiqueCentre.com
The centre is currently operating ONLINE only. Please make all enquiries via phone or email.


Description
Two victorian lustre vase. They both have the wonderful appearance of mother of pearl. This would have originally been a set of three with the larger vase displayed at the center with the two trumpet vases either side. The trumpet vase stands in a gilt stand with leaf motiff.
Dimensions
Large vase approx 8 3/4 ins high. Small vase approx 7 3/4 ins high.
Date
Victorian
Condition
Good
SOLD
sold
ID Code
ac029a441
Enquire about this item